History of Columbia Tool & Die
Columbia Die Sinking (Australia) was founded by Charles Groom. Charles started his career in the Bendigo Ordnance Factory as a toolmaker after his return from World War Two. There he worked his way up to supervisor from 1945- 1956. Deciding it was time to start his own venture he sold his house for seed capital and used the proceeds of the sale to buy a Graziano lathe and a Cincinnati mill and began work as a one-man operation. In 1956 Columbia Die Sinking opened its doors and immediately started producing drop-forge dies, pressure aluminum molds and sand cores for General Motors and Ford.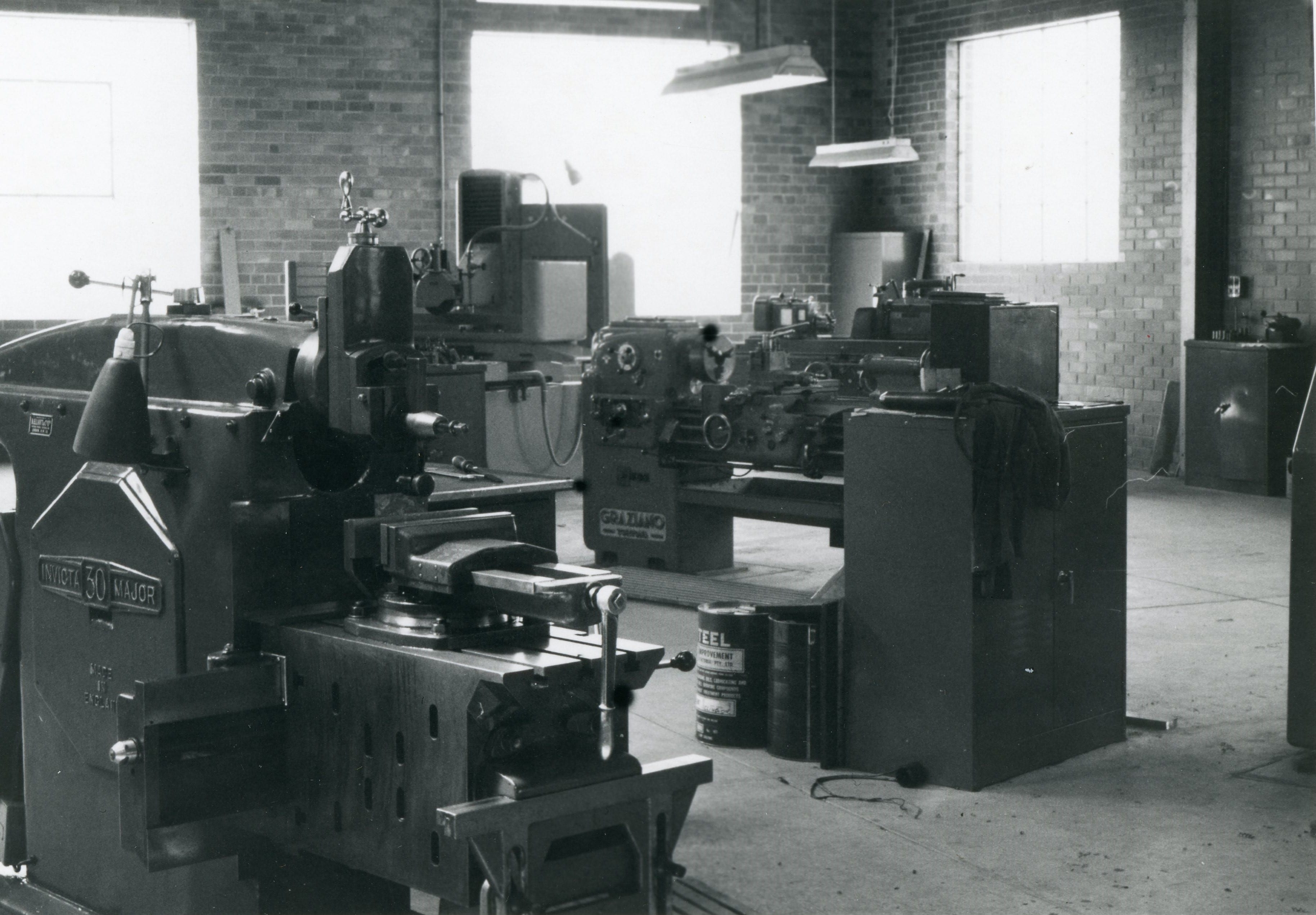 The very first machine, a 1955 Graziano lathe
In 1963 Columbia Die Sinking outgrew its facilities and moved to Cecil Street, South Melbourne, Australia. There the business tripled in size and started manufacturing rubber and injection molding tools for the automotive industry.
Rod Groom, Charles' son began working at Columbia Die Sinking in 1965 after completing his studies in mechanical engineering. Rod then commenced a four-year toolmaking apprenticeship.
The company continued its growth requiring the business to move for a third time in ten years to Bignell Road, Moorabbin, Victoria.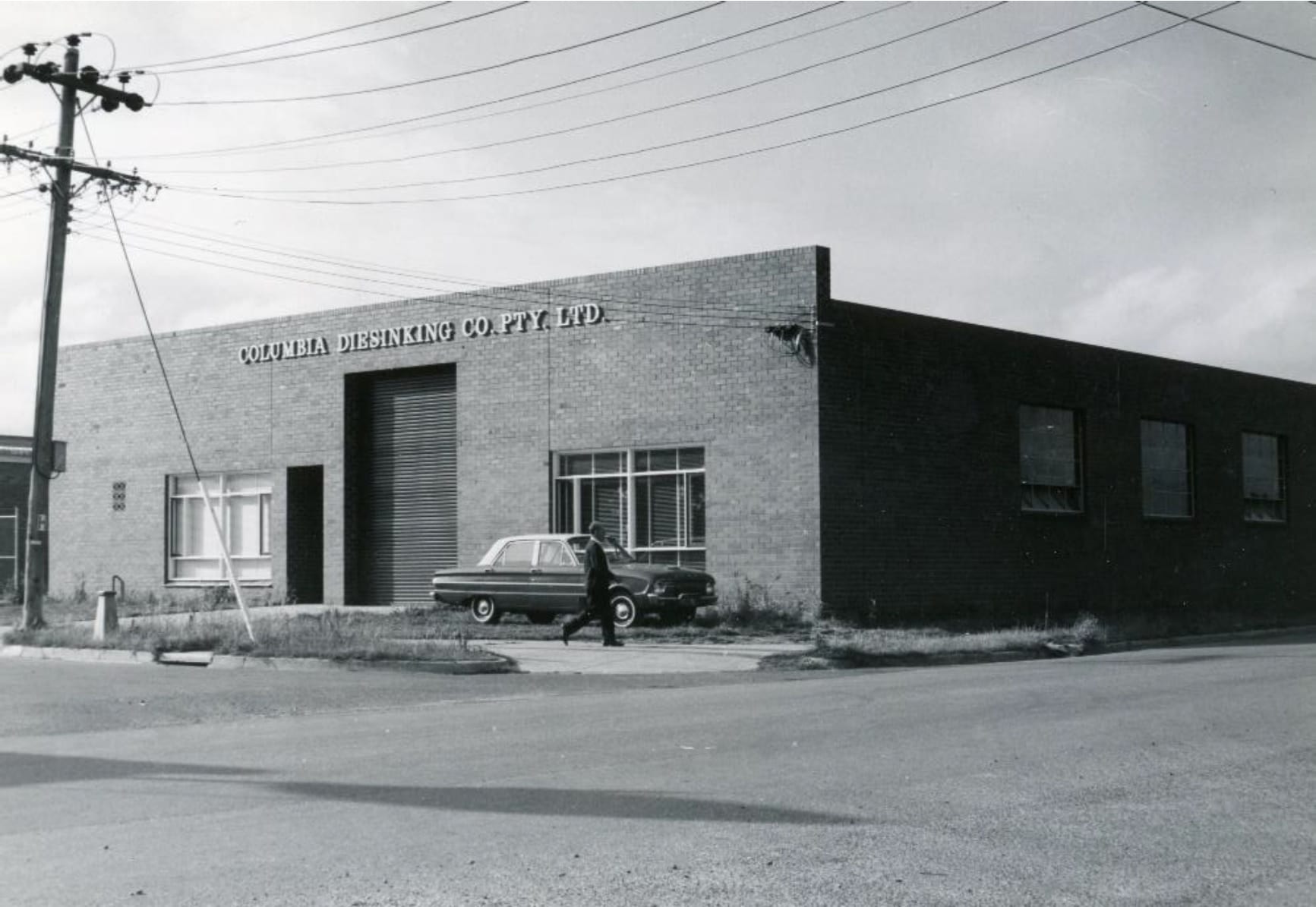 Bignell Road Factory in Moorabbin, Australia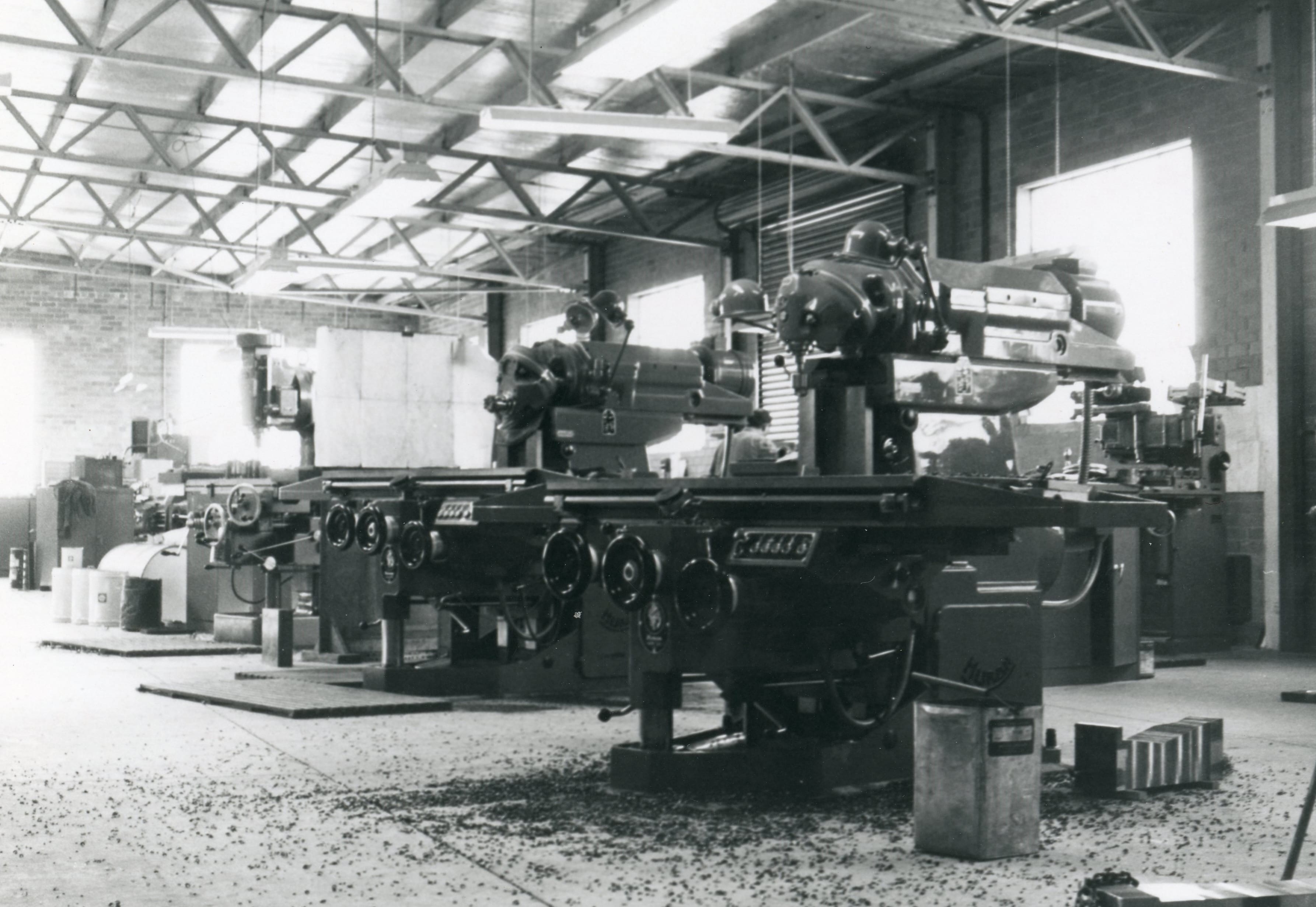 Huron Milling Machines, 1965
Rod Groom after finishing his apprenticeship, spent a brief time in Lippstadt, Germany working at Hella Automotive as a toolmaker. During this time Columbia Die Sinking invested in state-of-the-art equipment including Australia's first EDM machines.
Rod took over as Managing Director in 1974 and grew the business to exceed the capacity of the Moorabbin property. Rod and Charles started construction on a purpose-built factory in Cheltenham, Australia and moved into the new premises in 1983. Columbia Die Sinking was one of Australia's most advanced toolmaking businesses.
In 1986 Rod purchased the first of many injection molding machines, an 850-ton Meiki machine and Columbia Die Sinking became Columbia Australia. Immediately Columbia Australia started supplying General Motors with plastic moldings and that same year another three molding machines were ordered.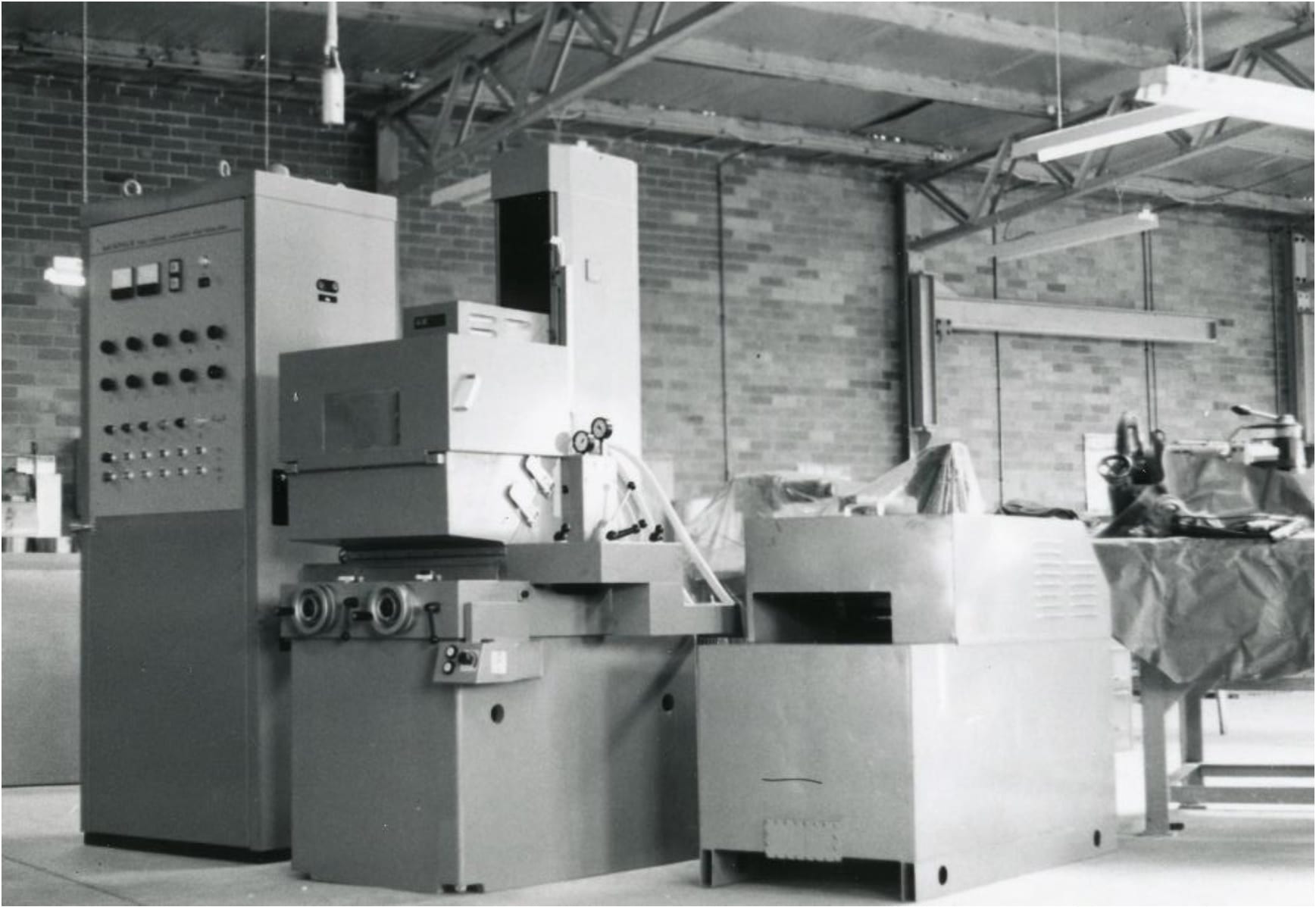 Australia's first EDM machine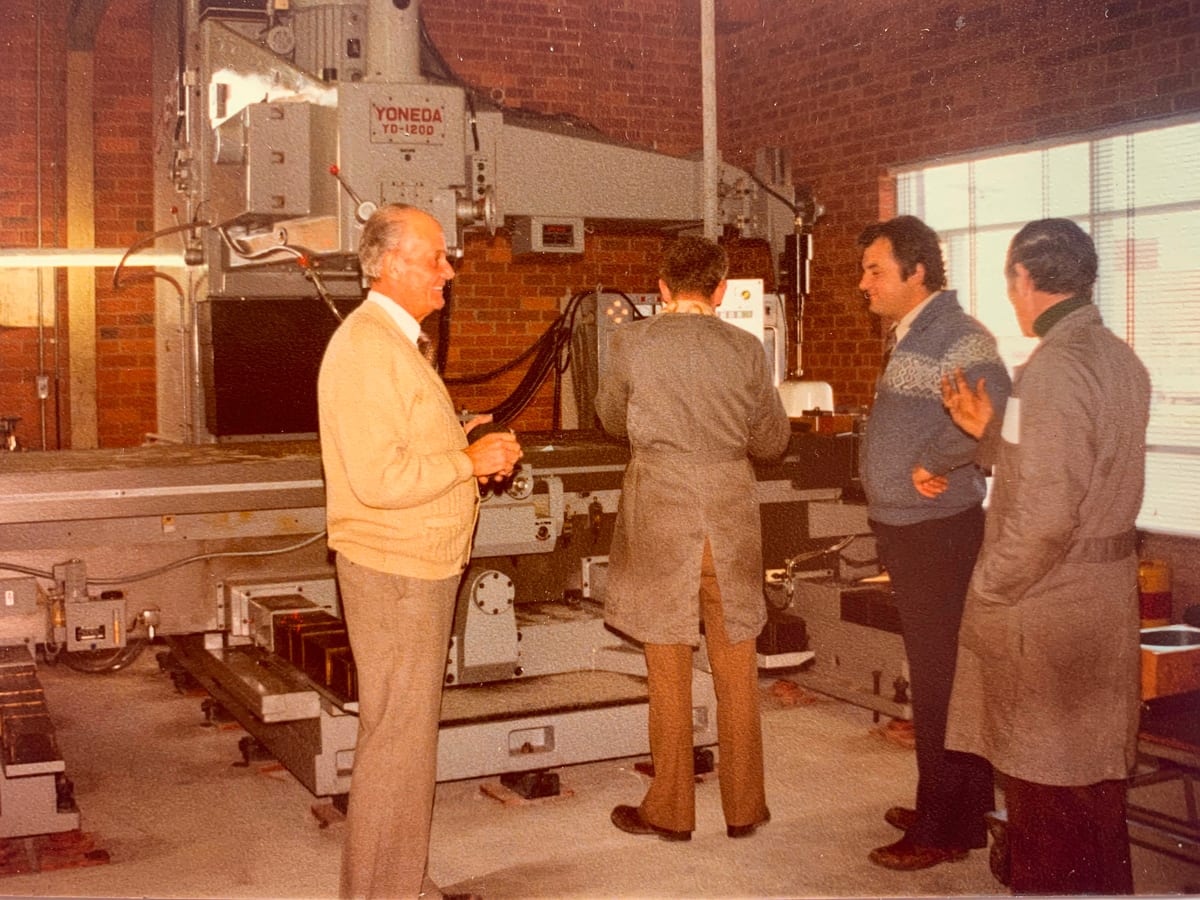 Charles talking with his son Rod, 1977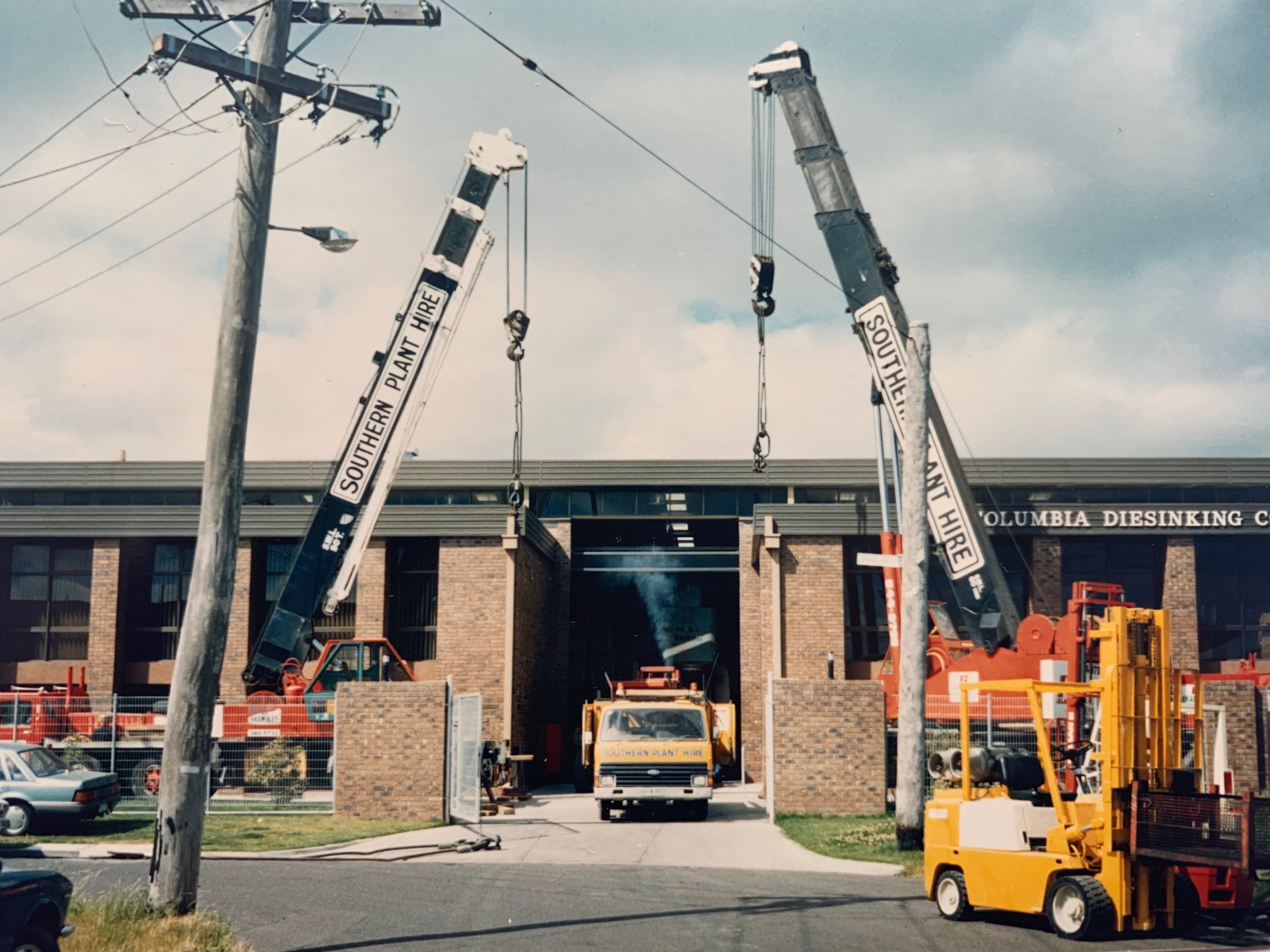 Construction of a purpose-built factory in Cheltenham, Australia, 1983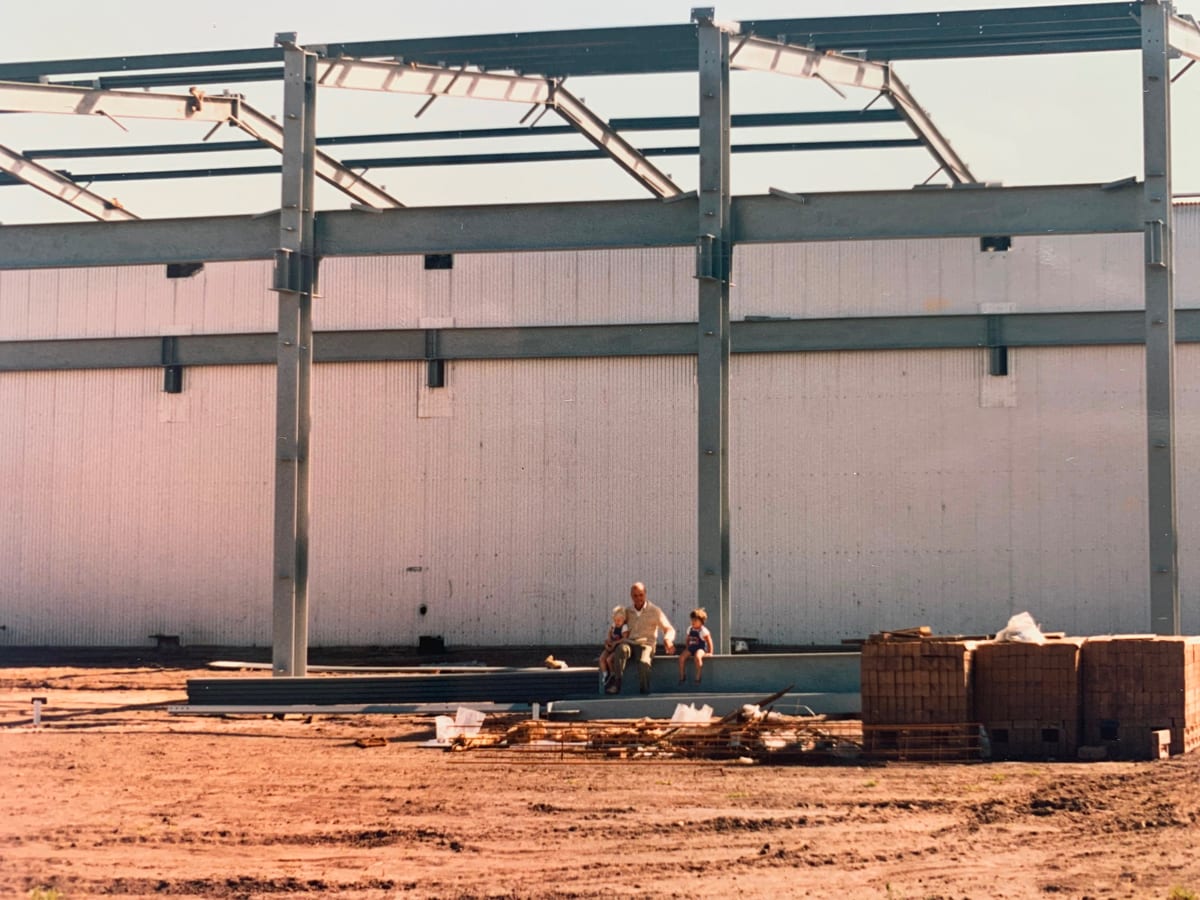 Charles with his grandsons, Ryan and Shane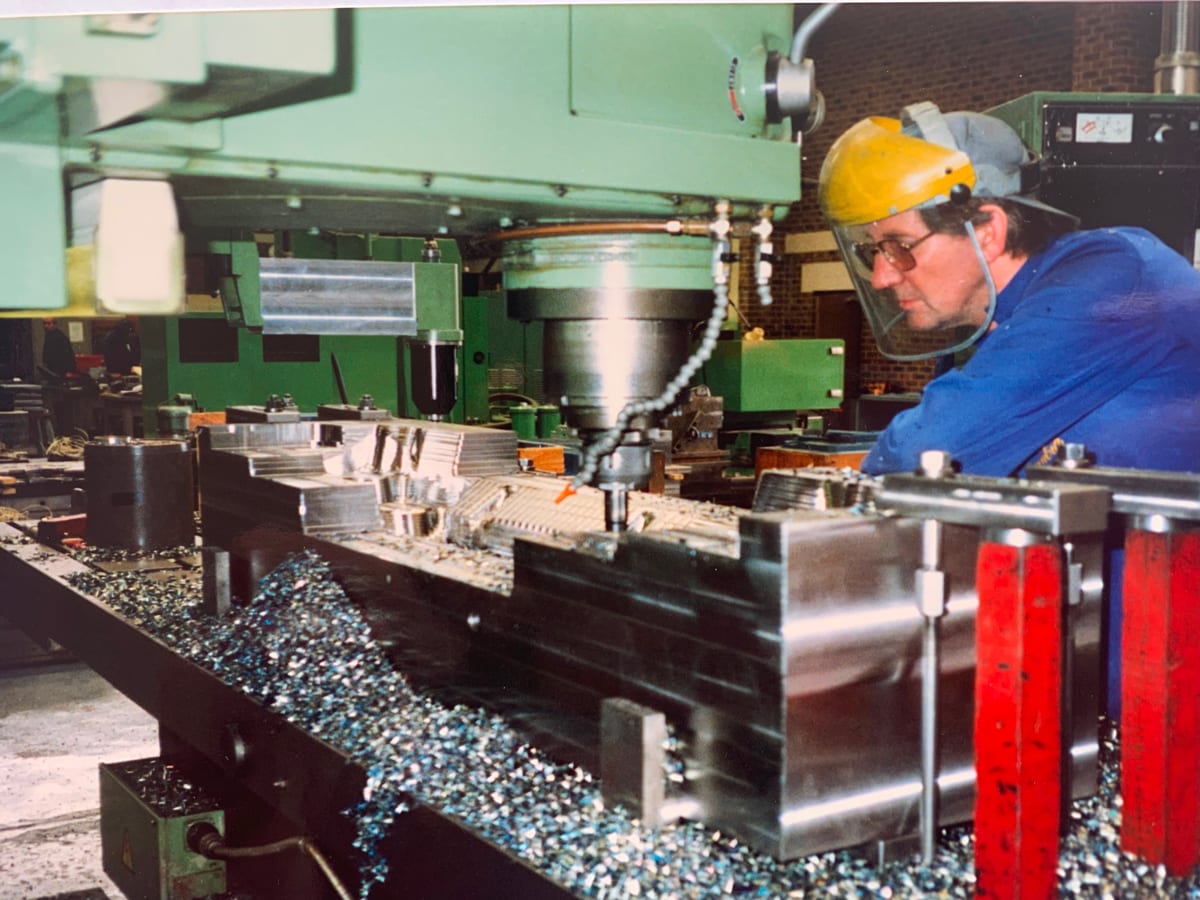 A machinist milling a plastic injection mold
Columbia Australia experienced over twenty years of continuous growth supplying the automotive industry; winning contracts with Toyota, Nissan, Ford, Delphi, Denso, Hella, Air International, Continental, and Bosch, among many others.
Damon Groom, Rod's eldest son, began working at Columbia Australia in 2000 having completed his studies in Engineering (Polymer) at RMIT. Damon worked die setting injection molding machines for two years before becoming a tool designer and CNC programmer.
In 1999 Columbia Australia was invited by its customer PBR brakes (now Akebono) to open a plant in the United States supplying them with aluminum casting dies and maintenance. Columbia Tool and Die was established in 2000, coincidentally in the city of Columbia, South Carolina. By 2007 Columbia Tool & Die had outgrown its onsite factory and moved into a purpose-built factory.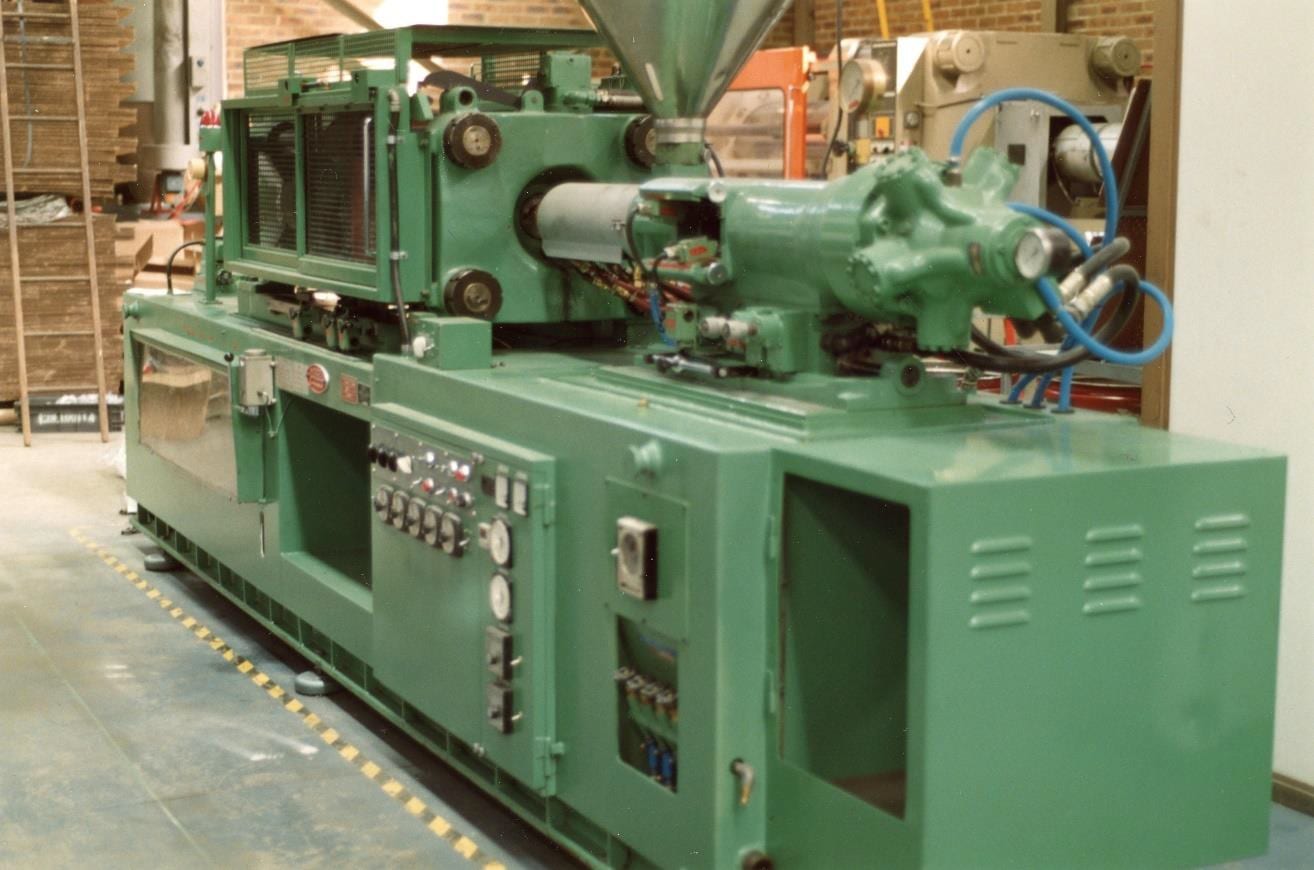 Nissei P plastic injection molding machine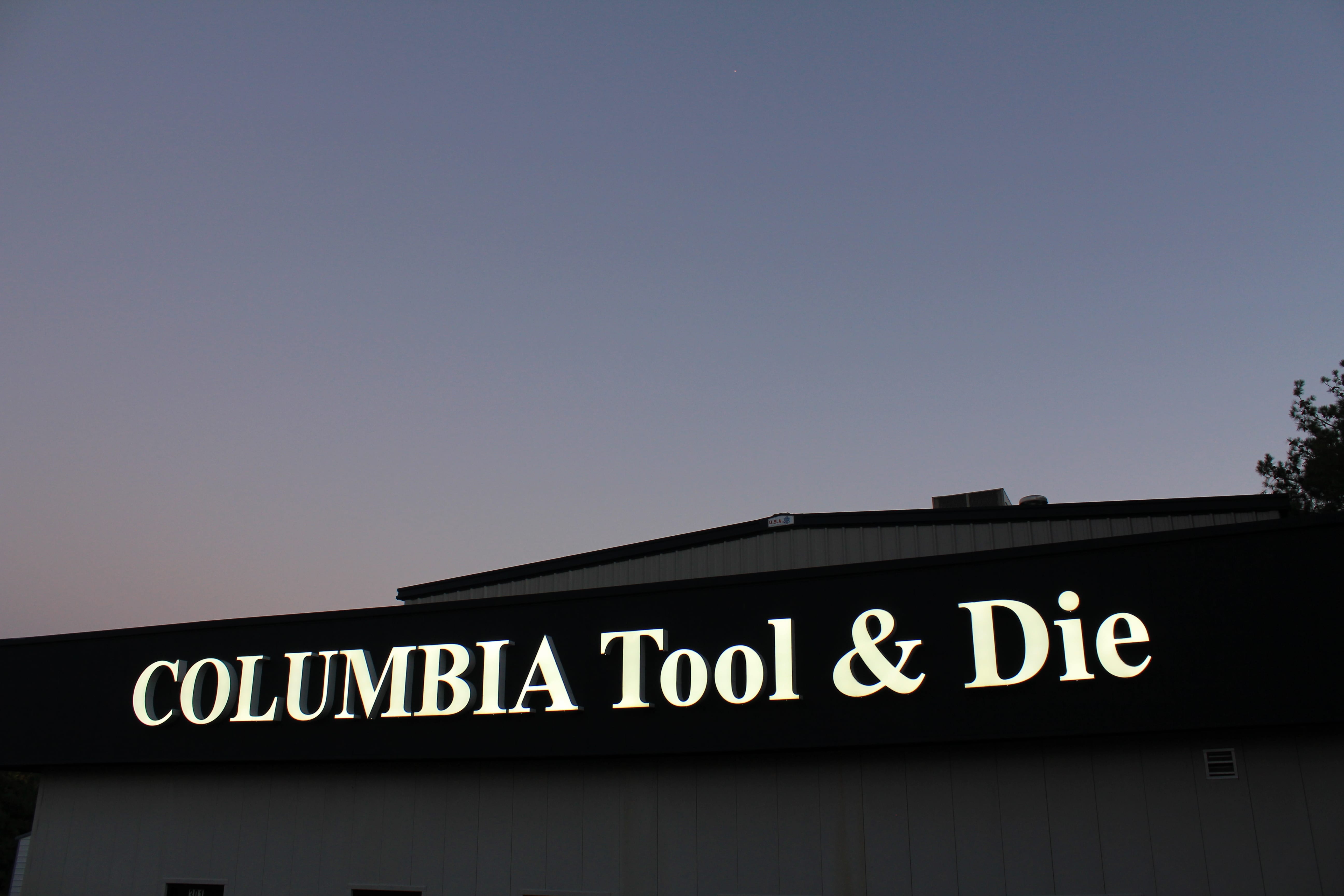 By 2008 Columbia Australia had grown from 40,000 sqft to 180,000 sqft; was producing 50 injection molding tools and aluminum casting dies per year and had 35 injection molding machines with over 200 employees working across three shifts. Rod's younger sons, Ryan and Shane had joined Columbia Australia; Ryan having completed a Bachelor of Business Administration (Finance, General) and a Bachelor of Arts (Japanese Studies) at Swinburne; and Shane having finished his toolmaking apprenticeship.
In 2012 Damon relocated to Columbia, South Carolina as Managing Director of Columbia Tool & Die. Since then Columbia Tool and Die have expanded and diversified to become tier one suppliers to large aerospace and medical manufacturers including GE and Medtronic.
Please complete the form below to have a representative contact you