Premium CNC Equipment, Skilled Machinists and an Internationally Recognized Quality Management System
ISO 9001 and AS9100 Registered
Latest Technology & Premium CNC Equipment
With experience machining Duplex Stainless Steel, Titanium, Hastelloy, Inconel and other exotic alloys, Columbia Tool & Die services a wide range of industries including aerospace, defense, automotive, nuclear and medical.
As one of the Southeast's most advanced machining facilities, we welcome the opportunity to solve your most challenging requirements.
To get started, contact us.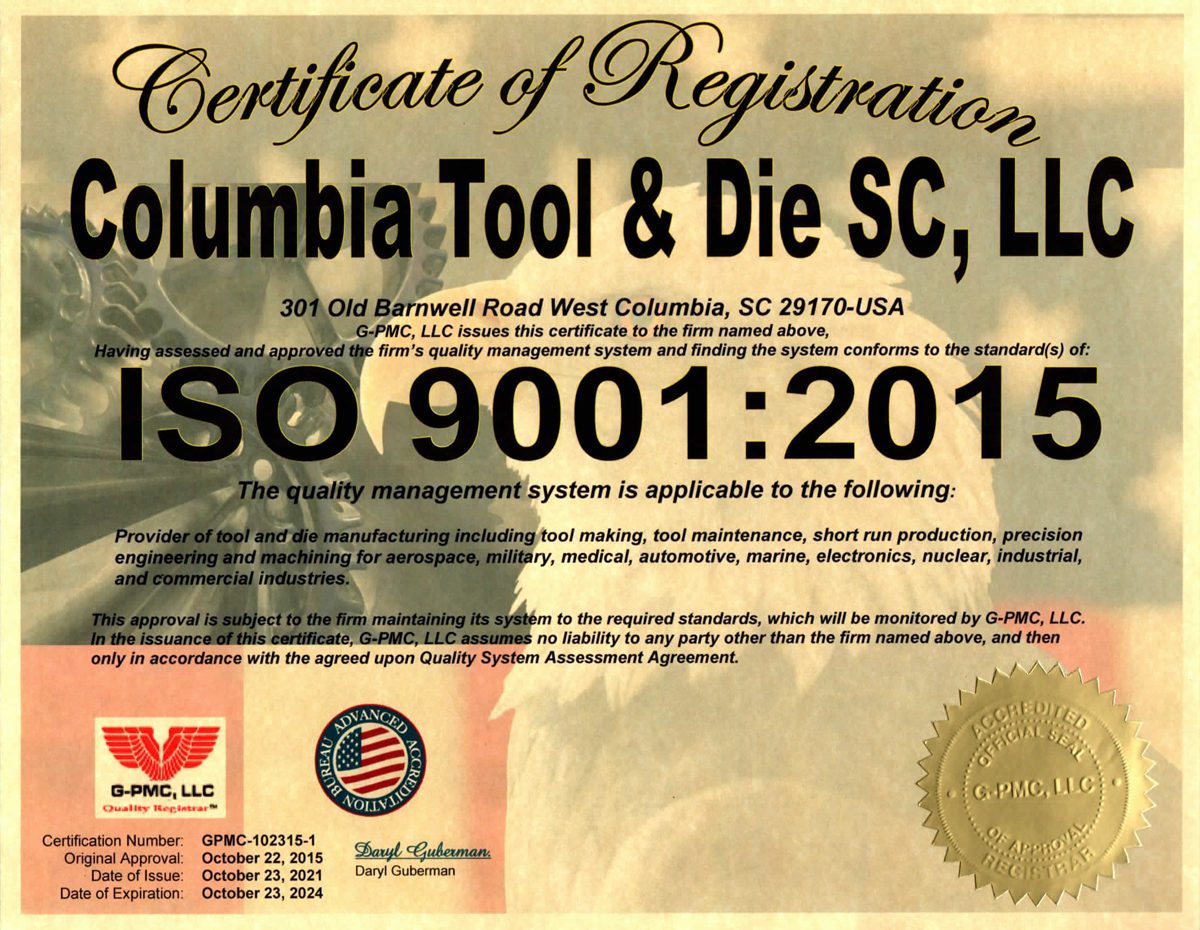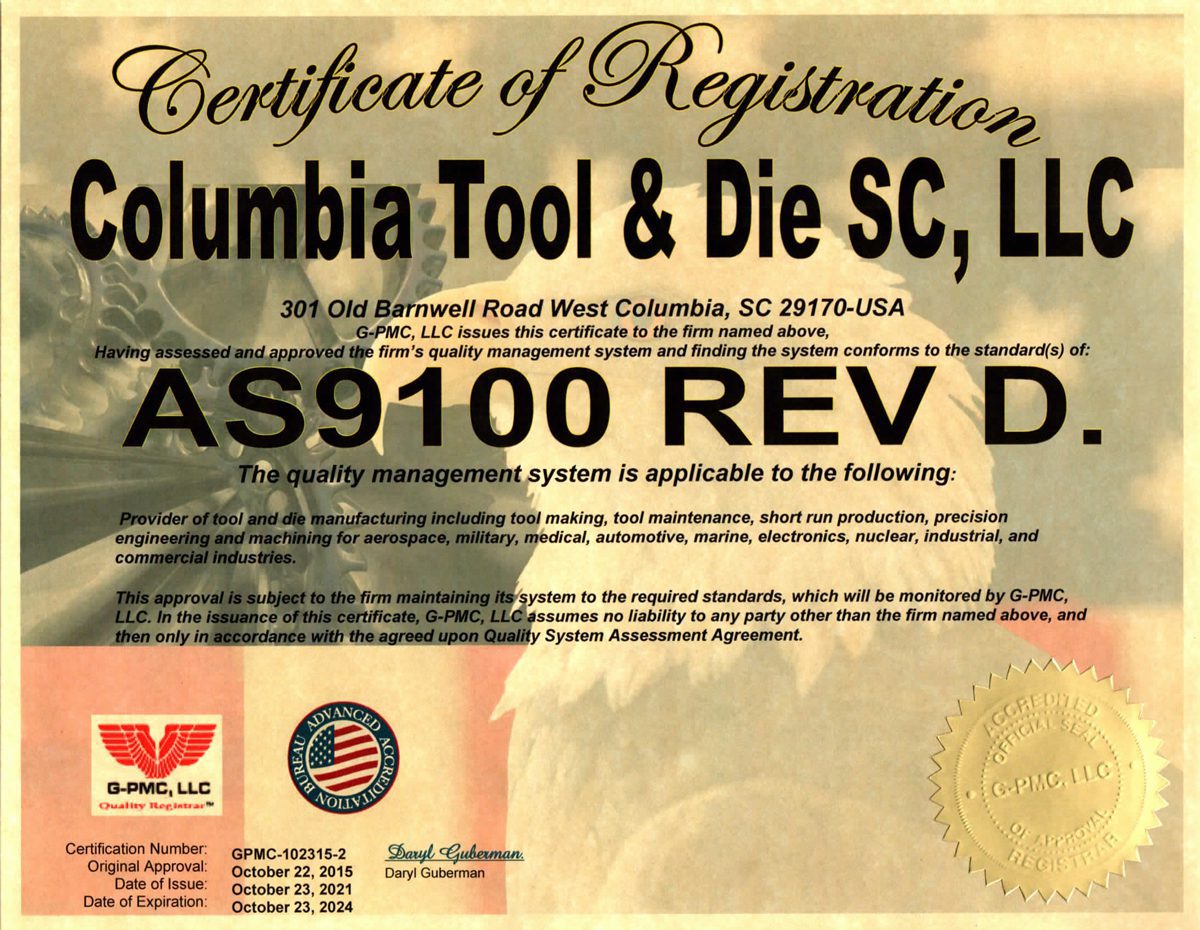 Quality Results for a Wide Variety of Industries
Quality Results for a Wide Variety of Industries
Please complete the form below to have a representative contact you