About Columbia Tool & Die
Columbia Tool & Die is an ISO9001 and AS9100 registered machining facility located in West Columbia, South Carolina. With a focus on precision machining and the accurate inspection of tight tolerances we stay at the forefront of industry technology by investing in contemporary equipment and the continuous training of our staff. In our 20 years of operation in the United States we have earned a reputation for satisfying the exacting requirements of our customers across the aerospace, medical, nuclear and automotive industries.
At Columbia Tool & Die we use the latest release of NX CAD CAM software to create drawings and models and to generate multi-axis CNC mill and lathe toolpaths. We have the capability to reverse engineer from a sample part or manufacture components from a customer supplied drawing or CAD model in any format. We have extensive experience designing and manufacturing plastic injection molding tools, aluminum casting dies, metal stamping dies, work-holding fixtures, assembly and inspection jigs.
The modern climate-controlled facility is managed by Damon Groom, a third-generation tool maker with twenty years of experience in the manufacturing industry. We have enjoyed growth into diverse industries with unique machining requirements and our equipment inventory and capabilities have expanded to accommodate. Our core proficiencies include multi-axis CNC milling, CNC lathe turning, EDM die sinking, welding, heat treating, surface grinding and manual machining.
Latest Technology & Premium CNC Equipment
With experience machining Duplex Stainless Steel, Titanium, Hastelloy, Inconel and other exotic alloys, Columbia Tool & Die services a wide range of industries including aerospace, defense, automotive, nuclear and medical.
As one of the Southeast's most advanced machining facilities, we welcome the opportunity to solve your most challenging requirements.
To get started, contact us.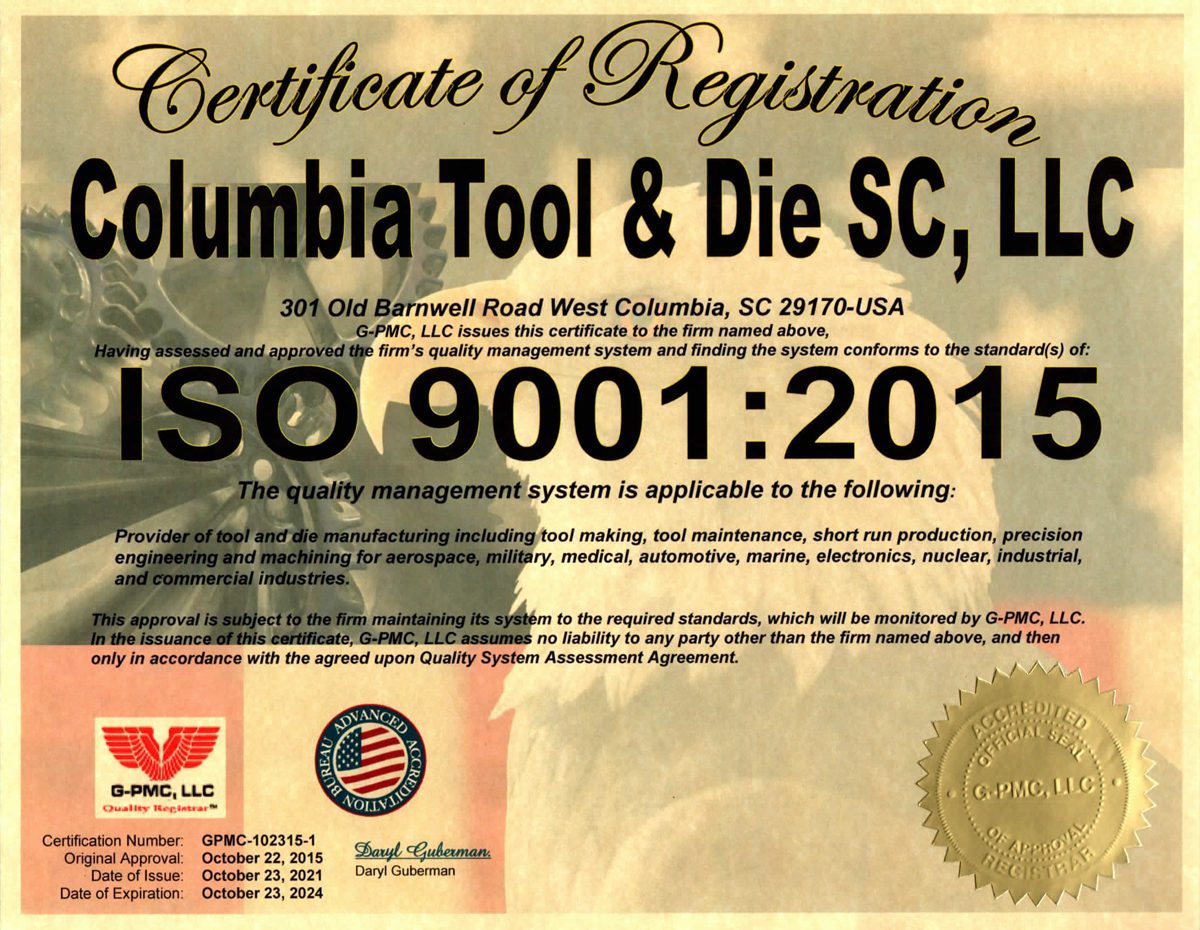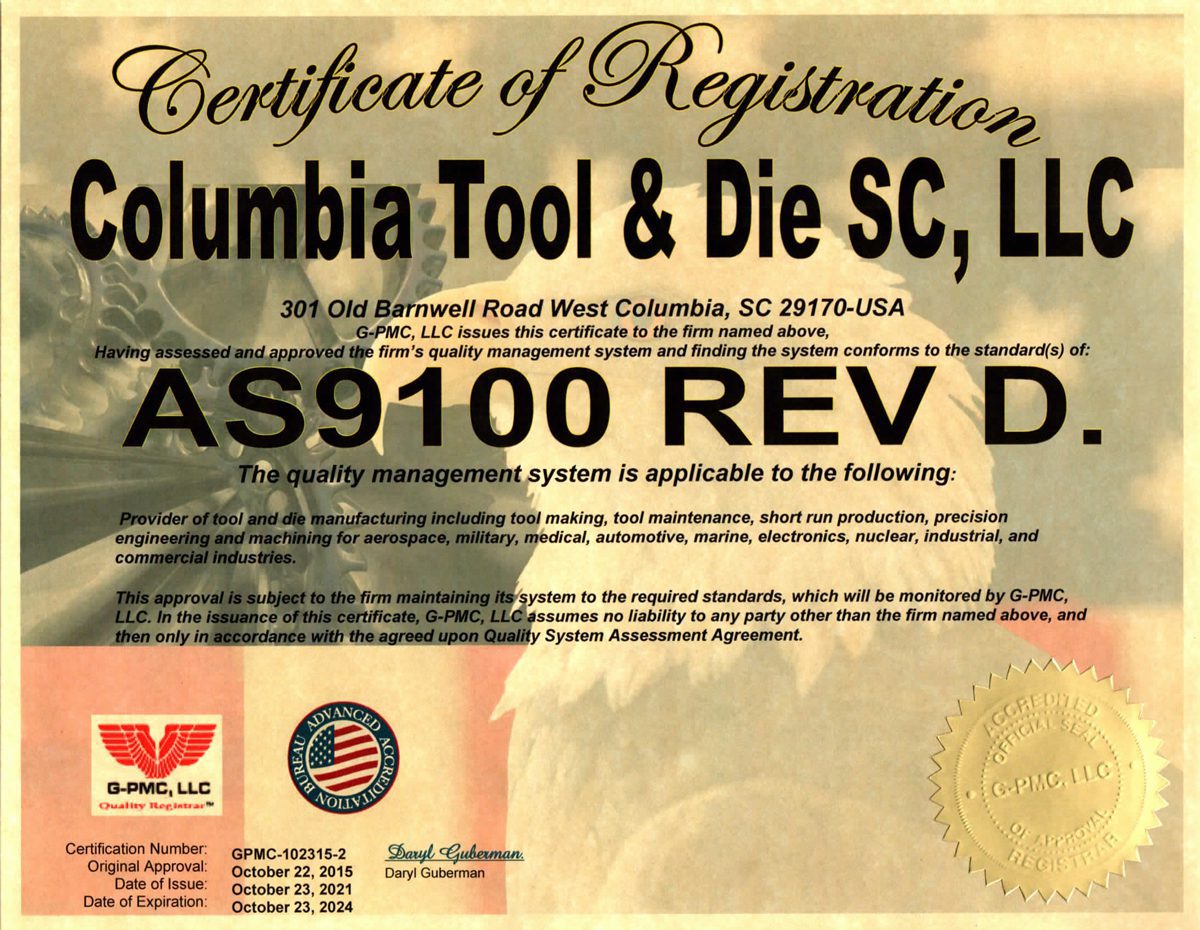 Please complete the form below to have a representative contact you